In a bid to understand Ankara styles more, I just got to know that it's the capital of Republic of Turkey and the second largest city in Turkey after Istanbul.
Like wow!!!
I never knew.
Assuming you are like me, that whenever Ankara is mentioned, you think of African print and styles, come let's take a selfie at the end of this post.
Well, notwithstanding Ankara is still widely known as African print even if it has a different meaning in another country or continent.
To every African, it is not Just an African print. It's our rich culture, our right, our heritage and our pride. We love it like we love food!!!
It's a 100% cotton fabric with beautiful lively designs, no wonder it's found everywhere in African homes and can be worn to every and any occasion, ranging from church events to traditional events to Weddings.
Infact, any African occasion without Ankara and it's rich styles isn't an Occasion.
Ankara styles abound but outstanding Ankara styles are few. Like you literally have to think out of the box for Classy styles.
Well, worry no more for you can save any of these pictures to show your tailor later.
Sometimes, three-quarter styles can be limited to only English wears.
This should be a prove that what is good for you can be good for me too especially when slayed with the right pumps and bag. This style here can be "legitly" worn to any Occasion with super Queen carriage.This Combination right here is cool. I mean get creative a little, it wont hurt😁😁 .
African Woman in all of its essence, from the hair to the wear.
African culture is Rich *drops invisible mic*
Even in a simple style, Ankara is beautiful and fashionable. Especially when sewn beautifully with Love.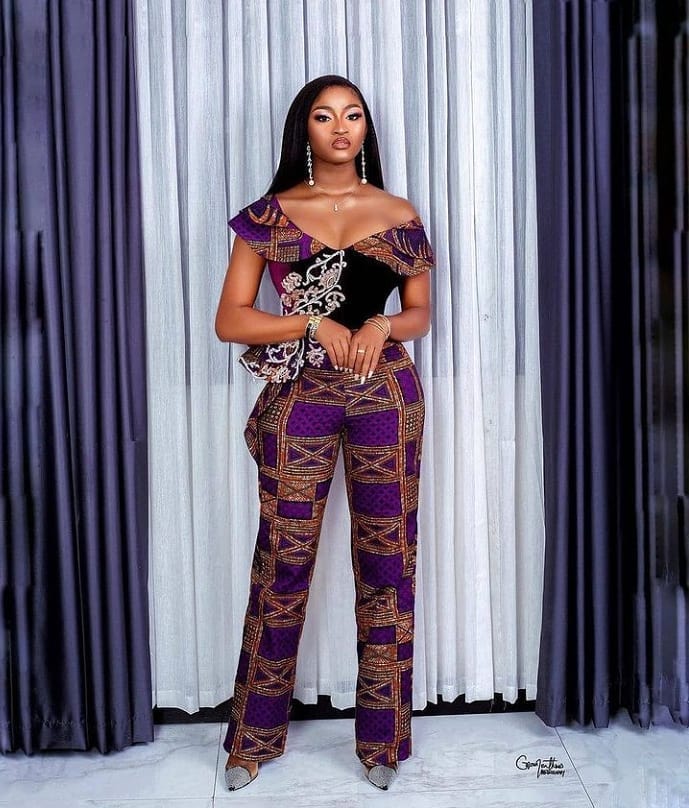 Slayers are not left out. Think it! Sew it!
Can it be used as Accessory?
Damn yes!
Like Ankara isn't limited .
If you haven't thought of any of these styles before. Think of them now!
Rush down to a bespoke tailor, show them these.
stay subscribed and follow us on Instagram @_Zanaposh for more.